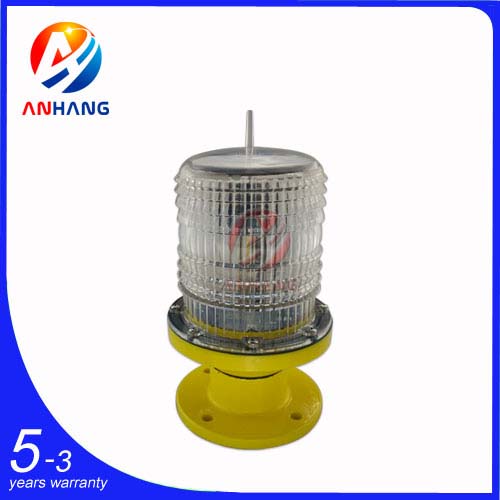 Product Details Download: AH-LS/M LED Solar Powered Marine Lanterns
Application
AH-LS/M LED Solar Powered Marine Lanterns can be provided with power supply without power transmission cables by solar power, so it is suitable for those locations especially which are hard to lay the cable or lack of power supply. AH-LS/M LED Solar Powered Marine Lanterns is commonly used on both fixed and floating structures for aids to navigation.
Main Parameter
1. Mode: AH-LS/M
2. Standard: IALA
3. Visible distance: Up to 2 Nautical Miles
4.Working mode: Flashing mode or Steady-burning mode
5. Light source: LED
6.Light intensity:1cd(1NM),5cd(2NM)
7.Vertical degree:>9°
8.Horizontal Degree:360 °
9. Service life of LED: 100, 000hours
10. Operating voltage: DC3.2V, recyclable batteries with the lightest environmental and long life.
11. Battery capacity:3.2V, 3.1Ah
12. Autonomy: At least 5days (Option 20days)
13. Overall Size (mm): 158 by 158 by 285
14. Installation Size: 118 by 118 by M8
15. Weight: 1Kg
16. Emitting Color: Red, Green, Yellow (Amber), Blue or White.
17. Ambient Temperature: -55degree centigrade to +60degree centigrade
18. Wind load: 80m/s
19. Control Way: photocell. Light can work at night automatically by photocell.